Taekwondo World Martial Arts School is a great idea for your next party!
For your convenience, your party will be private and alone.
We host great-fantastic events that will leave your guests asking how you managed to pull it off! The best part is, you won't have to; we do all of the work. What event are you planning? Birthday parties, corporate team buildings, and field trips are all made easy when you book at Taekwondo World Martial Arts School.
PARTY DATE
Request a date to reserve your Birthday Party space early. Parties are held on Saturdays afternoon & Sunday
NUMBER OF GUESTS
Absolutely not! We encourage you to invite all of your child's friends, family, and siblings to their special day.
TAEKWONDO TRIAL LESSON
The birthday child is a Black Belt for the day!
They will help teach their friends during the trial lesson class. Guests will learn how to use "Eye Focus", "Body Focus" and "Mind Focus "in a basic Taekwondo trial lesson. Also, guests will enjoy many activities. Adults can participate too! The parent's will be impressed to learn just how much they are capable of! During the trial lesson the kids will learn the basics of Tae Kwon Do as well as respect, confidence, and our winning, "Yes I Can" positive attitude.
CAKE CUTTING
Guests will enjoy some Birthday treats.
Taekwondo World staff will serve the guests and handle clean up. Parents can relax and enjoy the party.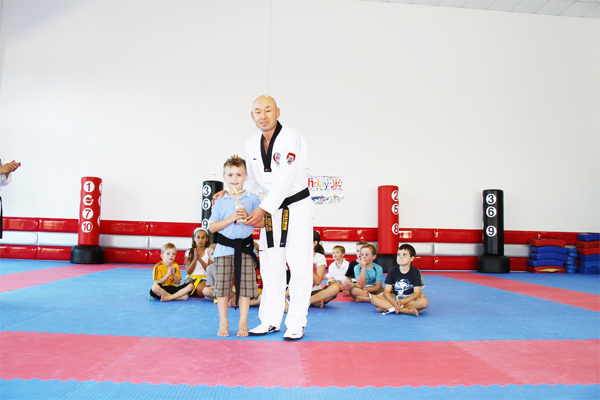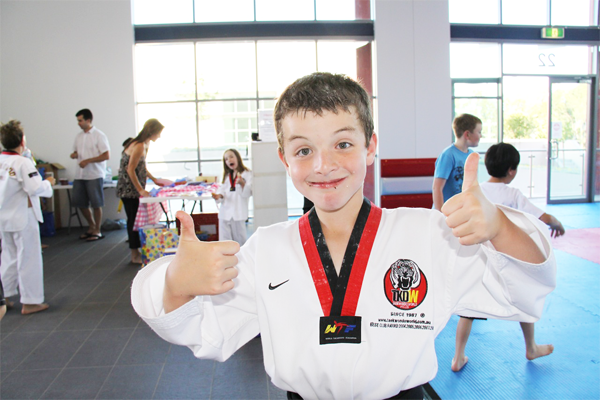 Success Tips
Addresses are required for invitations per our insurance, allow time to gather them.
Parties are very popular, book in advance to secure date.
Only paid reservations will be taken.
No martial arts experience is required, techniques will be basic and age appropriate. Best for ages 5-12.
Individual drink boxes are easier than pouring.
Time allowance for cake/drink only. There is not enough time to eat a meal.
We will supply garbage bags and cleaning supplies.
We will offer a special training package for all guests during the party.
NEW STUDENTS will receive a free 2 weeks of training & free uniforms when they enroll during the party.
Party is for one Birthday person only – no split parties. Call for exceptions and regulations.
Cameras are allowed!!
A special gift for the birthday child from Grandmaster Yoo!
Price
Taekwondo World Members: $150
Non-Member: $200
After 15 kids there is a fee of just $8 per child.
Our parties are 1.5 hours long and jam packed with excitement!
Non-Members will receive a free two weeks trial program for the birthday child by signing up for a birthday party. This includes a FREE uniform on joining!
Our parties are too good to be true, and they fill-up fast because of it!
Please book right away by contacting at the Castle Hill Headquarter!