Taekwondo World Martial Arts School is a great idea for your next party!
For your convenience, your party will be private and exclusive.
We host fantastic events that will leave your guests wondering how you managed to pull it off ! The best part is, you don't have to; we do all of the work. Whatever event you are planning, be it Birthday Party, Corporate Team Building, Field Trip or something else, make your planning easy by booking at Taekwondo World. Or, if you would like a funfilled activity to visit your Birthday Party at venue of your choice, our team can come to you!
Our birthday parties are recommended for ages 5-12, but all ages are more than welcome to attend!
WHAT DO WE DO
During your party, the Birthday Child is a Black Belt for a day! They will help teach their friends during the party, and learn how to break a board! Guests will learn how to use "Eye Focus", "Body Focus" and "Mind Focus" in a basic Taekwondo Lesson, and also participate in many other fun activities! Parents will be impressed to learn just how much their child is capable of! During the party, children will learn the basics of Taekwondo as well as respect, confidence, and our winning "Yes I Can!" attitude.
DATE AND BOOKING
Our Birthday Parties are held on Saturday afternoons and Sundays. Our parties are 90min long and jam packed wth excitement.
We recommend calling well in advance to reserve your booking, as our parties are very popular and book out quickly. Your booking will be private and exclusive, as we only run one party at a time!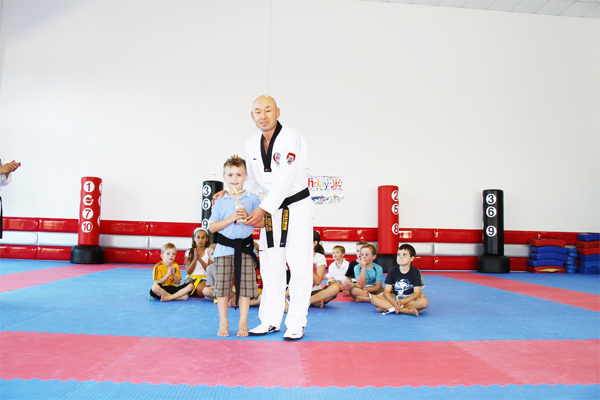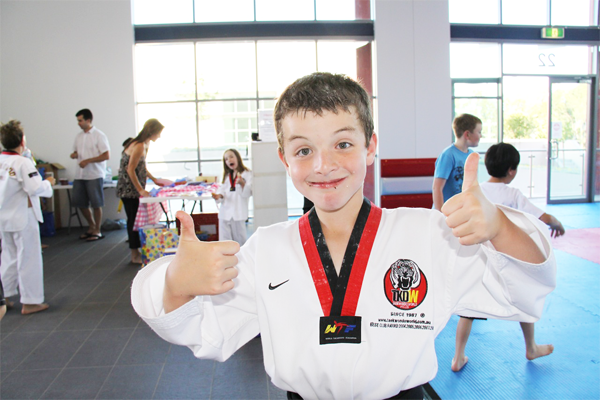 Success Tips
The Birthday Child will receive a special trophy from Taekwondo World
Each attendee must be signed in by a parent or guardian, so please ensure your guests arrive on time!
No Martial Arts experience required! Techniques will be basic and age appropriate
Birthday Party guests will receive 2 Weeks Free Training and a Free Uniform when registering!
Tables and Garbage Bags will be supplied and Cleaning will be handled by our staff, so parents can relax and enjoy the party .
Parties are for one Birthday Person only – no split parties (please call for exceptions and regulations)
Cameras are welcome!
FOOD – 20 minutes is allocated for cake cutting at the end of the party. As this is not enough time for a full meal, we recommend only cake and drinks – Individual drink boxes are easier than pouring!
Price
Our Birthday party packages allow you to customise your party!

Bronze Package - $200 includes up to 15 participants!
Silver Package - $300 includes up to 25 participants!
Gold Package - $400 includes up to 35 participants!

Additional Attendees can be added at a cost of $10 per child. For bookings of more than 35 participants, or to have our team attend your party at venue of your choice, please call us at (02) 8850 7771.
Payment
Payment of the appropriate Package Rate must be given at time of booking to lock in your appointment and allow us to allocate staff. Payment of additional participants must be made before the start of the party. Additional fees may be charged if your party runs overtime.
Our parties are too good to be true, and they fill-up fast because of it!
Please book right away by contacting at the Castle Hill Headquarter!